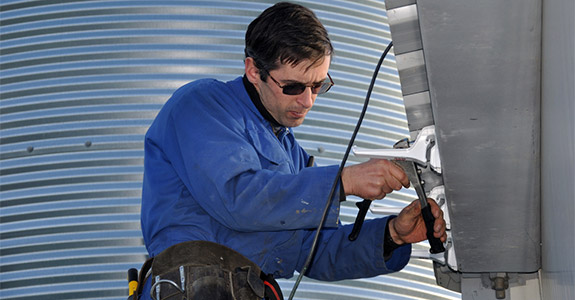 As a gutter business that offers residential, commercial and industrial services, we here at Aaron's Gutters & Restoration understand that industrial buildings and jobs are vastly different from any other type, and from each other. Industrial sites require a certain level of resources, planning and plain old hard work that not every gutter business is up to meeting. But when you contact us and hire Aaron's Gutters & Restoration to install seamless rain gutters on your Tucker, Stone Mountain, Pine Lake, Doraville, Chamblee, Clarkston, and Liburn, GA industrial building, you'll be getting the best possible service in the area, as well as a team with over 80 years of experience in the industry. Here's a look at what you'll get when you hire us for an industrial or commercial gutter job:
Durability: More than any other type of space, industrial spaces endure a lot of wear and tear. In that kind of environment, the last thing you need to worry about is having your gutters give out prematurely. But Aaron's Gutters & Restoration uses only the strongest materials, and we even offer a 50-year paint finish. Once you hire us for gutter installation, cleaning or maintenance, you won't have to worry about your gutters again for a long time.
Large-scale projects: Installing seamless rain gutters on a Tucker, GA residential or commercial building is one thing. Installing it onto a massive warehouse or factory is an entirely different matter, and Aaron's Gutters & Restoration is up to the task. We work under the motto that no gutter job is too big or too small for us, and we mean what we say.
Variety: Here at Aaron's Gutters & Restoration, we're proud to offer a wide variety of materials and features for seamless rain gutters, including copper, aluminum and steel, as well as soffit, fascia, siding and more. Whatever type of industrial site you have, we have the products and resources to work on it.